The Kaka'is (Kakayi) community of Kirkuk Northern province have given the security forces twenty-four hours to hand over those who insulted a citizen of their community, otherwise they will threaten to demonstrate and take various measures.
On Saturday, July 23, Ayman Abdi, 38, a Kaka'i resident of Kirkuk, said he was beaten and threatened by a group of the pro-Shiite paramilitary of Popular Mobilization Forces PMF known in Arabic as Al-Hahshid Al-Shaabi.
Abdi, a Peshmerga, Kurdish fighter, Works as builder with his friends on off days. After that he and a friend went to work in Tuz Khurmatu district of Salahaddin province on July 21st, where they had an argument. His friend reproaches the Kurdish Peshmerga, provoking Abdi to criticize the PMF. His friend videotaped Abdi.
Abdi, 38, who lives in Asraw Mafqudin neighborhood of Kirkuk, told KirkukNow, "He insulted the Peshmerga, and I insulted Hashid."
He insulted the Peshmerga, and I insulted Hashid
Two days after the conversation, Ayman said, a Hashid force went to his workplace, attacked him and arrested him.
"There were a number of other workers there who tried to stop the force, but they raised their weapons and allowed no one to speak. They put me in a truck and we left the area," Abdi recalls.
There, the force showed him a video of the conversation between Abdi and his friend and told him, "We will answer you now."
"They shaved part of my moustache and hair, tortured me, broke my head and nose," Ayman said.
Keeping a moustache is a religious duty for the Kaka'i male, so they consider shaving Abdi's moustache an infringement on their sacredness.
Ziyad Kaka'i addressing protestors in Kirkuk against humiliation of a member of their community. Video by Mohammed Almass
Kaka'i, Yarsanism or Ahl Alhaq, is a secretive monotheist spiritual religion that has no special places for worship, a religion mostly practiced in Iraq and Iran. Kaka'i followers are about 100,000, mostly found in northern provinces of Sulaymaniyah, Kirkuk, Erbil, Nineveh, up to Diyala in the middle of Iraq.
Yarsanism has not been officially recognized in the Iraqi constitution yet it has been in the semi-autonomous Iraqi Kurdistan region. Their villages and towns were a target for extremist militants of the Islamic State of Iraq and Syria ISIS whom persecuted them as "idol worshippers."
The Kakais of Kirkuk organized a protest rally in front of the Kirkuk governor's office on Saturday and stayed there until late at night. They then gave the security forces 24 hours to arrest the perpetrators.
Ziad Kaka'i, an organizer of the rally, said, "We came here at the behest of the Kaka'i people. If the security agencies arrest the perpetrators of this incident by 5 pm (Sunday, July 24), we have our elderly who are ready to negotiate with them (PMF). Otherwise, we will hold 10 to 20 times more protests."
"The Kirkuk police, the Joint Operations Command and the (Shiite) Marja'a (Wholly Shiite authority) in Najaf are in touch and we will disperse them until 5 pm on Sunday," Kaka'i vowed.
Meanwhile, the Kakais tried to file a lawsuit at Tuz Khurmatu police station on Saturday, off day, so they are planning to file a complaint on Sunday.
Lieutenant Kawa Gharib, Kirkuk police chief, visited the rally in front of the governor's office last night and expressed his support for them and stressed that "we are working to arrest the perpetrators of the incident."
He also promised to protect the security Kaka'is in case of continued protests.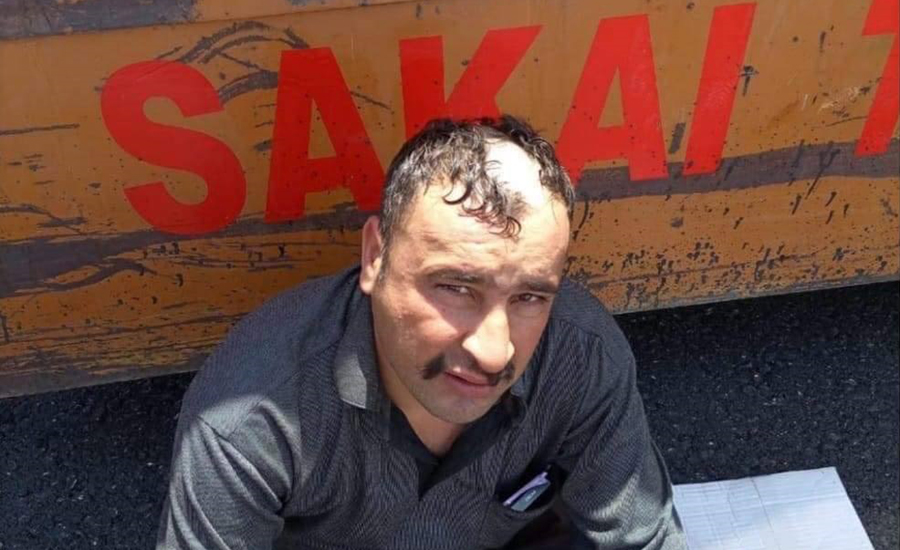 During the protests, the PMF intelligence asked the Kaka'is to hold talks, whom refused any talks or agreements before the arrest of the perpetrators, according to a source in the organizers of the demonstration.
The PMF has not yet commented on the incident, although they are accused of the incident. KirkukNow has tried yet could not get a comment from the PMF.
The Peshmerga Ministry of the Kurdistan Regional Government (KRG) accused a PMF detachment of insulting Ayman Abdi Jassim, a Peshmerga of the 9th Infantry Brigade of the Peshmerga Ministry and "they have done inappropriate things to him."
"This act is unacceptable. We call on the Kirkuk security forces to immediately form a committee of inquiry into this issue and arrest the suspects and bring them to justice so that no one else tries to repeat such ugly acts."
There are 18 Kaka'i shrines across Iraq, seven of them located in Kirkuk province. The most famous of them are: Sayyid-Ibrahim Shrine in Baghdad and the Sayyid-Baba Yadgar Shrine in Iran, which most Kaka'is visit to pray for curing diseases and fulfilling their wishes.
Tolerance and patience of Kaka'is made their survival easier. They enjoy a fairly safe, stable and free community aside of the external threats by the extremist groups in the disputed territories between Baghdad and Erbil.