Girls under the age of 18 are the key victims of cyberbullying in Kirkuk province, as the cases are on the rise, along with the high demand on internet by all families, making access easier through communication devices in the era of online education imposed by the Covid-19 pandemic.
Shaima Kamil, 16, receives a message via messenger which develops to a love affair with a boy, but quickly turns into deception and sexual abuse, exposing her to the threat of honor killing.
Shaima, a 10th grade high school student in Kirkuk, quickly replied to the message she received in early February and the conversation continued.
"He spoke very sweetly. His letters showed that he was a good boy. He was checking everyday how I was doing and was me all about himself."
"One day I gave him the address and location of the school and saw him several times without my parents' knowledge and we walked together," she added.
The boy, who was the same age as Shaima, went further and one day asked her to go to his house together to introduce her to his family. Shaima agrees and they set the date.
"We went to a house, no one was at home, it was empty, there he forced me to have sex with him. Then I knew I had lost my virginity," she recalls. "I was scared to death because I knew my family will kill me but he assured me he will come to marry me and will live together."
We went to a house, no one was at home, it was empty, there he forced me to have sex with him, then I knew I had lost my virginity
The lost girl had no idea what to do and whom to consult in such a critical condition.
"Most of the time I would go into a room and say I was studying, but I kept crying. I was afraid that the boy would not be right with me and then my family would kill me," she said.
Her concerns came true. The boy broke up his relation with Shaima. Her mental state deteriorated, so one day she resorted to suicide by taking pills until she fainted.
"When I woke up, I was in the hospital and my whole family was watching me, they asked me why I did that. I said I suddenly fell ill. I didn't know I took too many pills."
Shaima reveals everything, opens her heart to one of her teachers.
One day, one of Shaima's teachers saw bruises and burns all over her hand and asked her, "What happened to you, my daughter?" She revealed the truth to the principal of her school.
"I told her everything. My principal contacted a women's non-governmental organization NGO and they came to the school. They talked to me a lot. I calmed down and got better."
The team decides to contact the boy.
"The boy said he is jobless, had no commitment to start a family and did not want to get married," she said.
After much discussion in the presence of members of the organization – whose name is withheld from KirkukNow – everyone comes to the conclusion that the marriage process is not a good step and will not succeed and is not a solution to the girl's situation.
Meanwhile, the organization summoned Shaima's mother to their office in Kirkuk and told her about her daughter's problem.
Shaima said her mother was shocked, screamed at her daughter in the office, beat her, beats herself and goes hysterical. Later they decide to tell her father as well.
"My whole soul was shaking. When they told my father everything, he fell to the ground and cried so much that even the staff of the organization were all crying."
Her father had one request to the organization. "If her uncles find out, they will kill her," she said.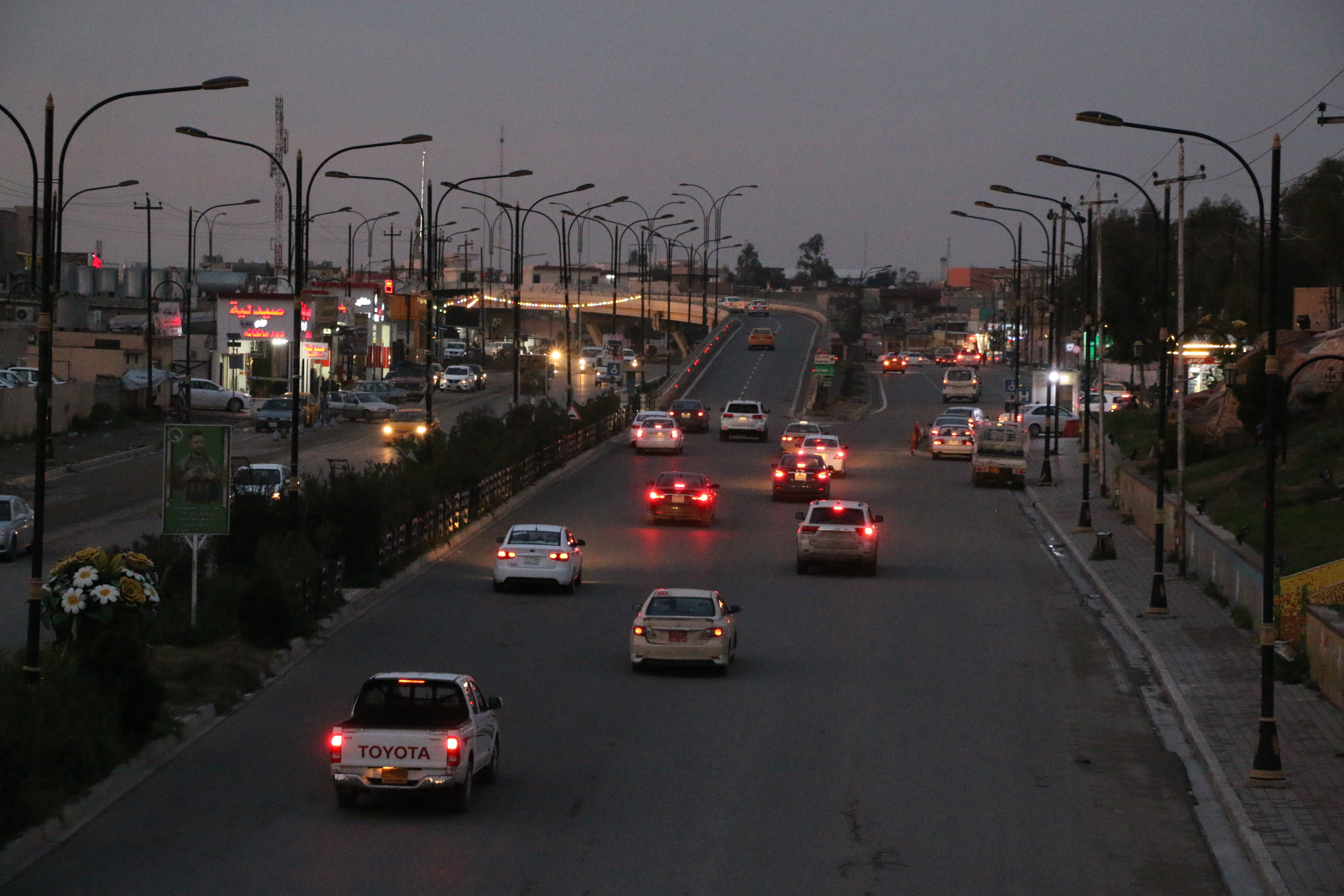 The organization and Shaima's family discuss and decide to have her hymen sutured before she gets married. A religious teacher was also summoned to the organization and asked Shaima's father to pardon his daughter so that "God would reward him" for forgiving his daughter, a child made a mistake.
Dr. Dilman Azad Hassan, a forensic expert and professor of medicine at Salahaddin University, says hymen repair surgery is not allowed in Iraq, which Shaima has resorted to, because there are no laws on the subject.
"But some midwives or nurses do it unscientifically and call it hymen repair. This is not a good thing and should not be considered," she said.
Some midwives or nurses do this unscientifically and call it hymen sewing. This is not a good thing and should not be considered
Thanks to the conversation between the members of the organization, the mullah and Shaima's parents, she survives and escapes honor killing but still suffers from the pain of the incident after returning home with her parents. The father also decides not to punish the son by going to court, in order to keep his daughter's problem hidden.
This is one of tens of cases where teenager girls face cyberbullying and internet harassment which leads to social catastrophes.
According to statistics by community police provided to women's organizations and obtained by KirkukNow, 670 cases of cyber harassment against women were registered from January to mid-September.
Zhyan Hamid, director of the Kirkuk branch of the Kurdistan Women's Union (Zhinan), said girls under the age of 18 have been the main target of cyberbullying and according to their records, "the cases have increased compared to previous years."
Hamid and her organization have dozens of examples of cases similar to Shaima's case and told KirkukNow in detail about several other cases.
Women's organizations and civil society, including the Kirkuk branch of the Kurdistan Women's Union, are in constant talks with the Kirkuk community police to find a solution, following an increase in cases of cyberbullying, said Hamid.
The family of Fatma Abdullah, 46, is another victim of social media in Kirkuk. Fatima's daughter, who turned 22 in August, left home for fear of being killed by her brother and father.
The girl met a boy through social media networks, after he promised to marry her and visited their house several times with the knowledge of the girl's mother, one day they went out and had sex in an apartment and the girl lost her virginity.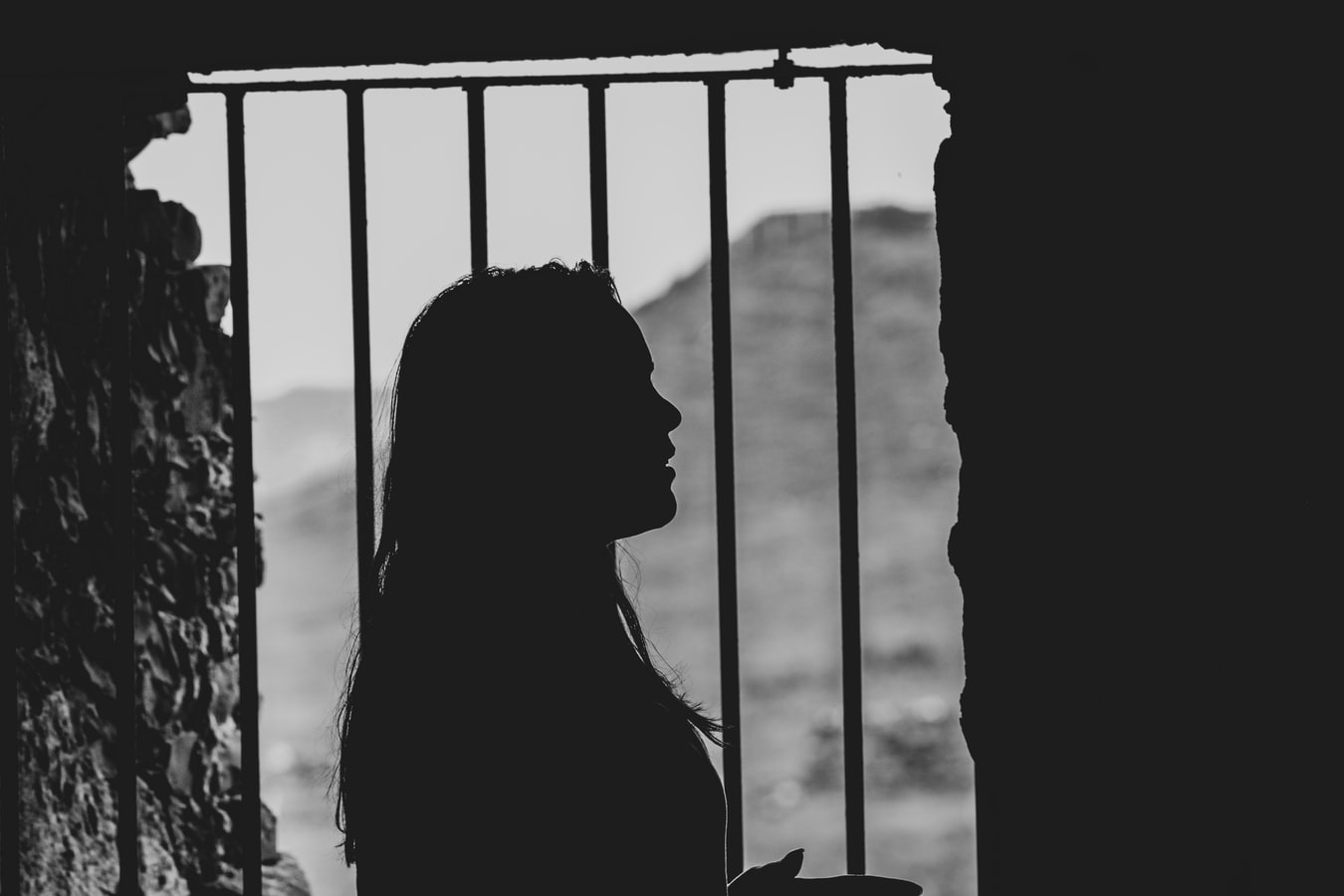 "One day I saw my daughter talking to someone. I asked her who it was and she told me that this boy wants to marry me and we love each other. I spoke to the boy and he said I love your daughter. I asked him to speak to her mother. One day a woman spoke and said I was her mother. That's why we talked about everything."
Since those phone calls, Fatma says she trusted the family and even he visited them a couple of times.
One day, the girl asked her mother for permission to visit her aunt's house at 11 pm.
"The boy told my daughter they have an apartment, and suggested to go there and sit and talk but he raped her and she lost her virginity, but the boy said he would marry her so no need not tell anyone about what happened between them," Fatma added.
The boy told my daughter they have an apartment, and suggested to go there and sit and talk but he raped her there
After the outing, Fatma said she felt the relationship between her daughter and the boy became unusual, until one day the boy threatened to publish photos and videos of her if she did not go out with him whenever he wanted.
Fatima's daughter does not tell her mother any of the above information until one day she receives a message via messenger early in the morning.
"When I looked at the cell phone, she went pale. Her brother suddenly came in and forced my daughter to give him her cell phone. When her brother saw the letter, he ran to the kitchen. He took a knife and went to kill her," Fatima said.
"I screamed and screamed. I rushed to catch my son. My daughter ran out screaming and crying," Fatma said.
An hour later, Fatma's relatives received a call from a security checkpoint outside Kirkuk informing them of their daughter's arrest for travelling without identity card.
The girl's relatives tried to take her back from the checkpoint and kill her, the mother said.
However, the checkpoint, which considers it a problem, does not hand over their daughter and is currently being protected in a shelter in one of the cities of the Iraqi Kurdistan Region IKR.
"My whole life and that of my family was destroyed. I lost my daughter and our lives turned bitter in a way that can't restore our ordinary days back."
My whole life and that of my family was destroyed. I lost my daughter and our lives became bitter
According to more than three women's rights organizations and civil society organizations that spoke to KirkukNow, all stressed that cyber harassment against women has increased in the past two years, arguing that e-learning and quarantine during the spread of the coronavirus are one of the main factors for parents to provide easy access to internet to their children.
According to an internet company, after the outbreak of coronavirus in Iraq - February 2020 - compared to before the outbreak of coronavirus, subscribers soared 85-90%due to imposing online classes by ministry of education.
The Iraqi Ministry of Education has announced that the 2020-2021 and 2021-2022 academic years will be online due to the spread of the coronavirus. Last year, students attended classes only two days a week. This forced families to subscribe to the Internet and buy communication devices for their children.
According to Statcounter, a company tracks the number of social network users, as of the end of September, 69.61% of the Iraqi users of internet use Facebook social media app, followed by 22.6% subscribers of YouTube and 4.6 Instagram.
Sirud Ahmad, head of the Kirkuk branch of the Iraqi Hope Association for Human Rights (Amal), believes "most of those who are threatened and coerced through the Internet are girls under the age of 18, especially girl student. The cases surged during those two years of online education."
"These two years have caused a lot of damage to both the education process and created a lot of problems for families in terms of psychological, social and unsuccessful communication through the Internet," she said.
The Iraqi Ministry of Education on October 23 decided to consider last year as the graduation year for all grades due to the special political, health and social conditions the country passed through.
"The problem is that most of the cases we investigate are not aware of the use of the internet, so they have this problem," she explained. "There are many cases when the parents found out all their saved money and gold at home were gone because someone threatened their daughters to publish the photos they exchanged."
The problem is that the majority of cases we investigate result in lack of awareness of the use of internet
But Aso Wahab, a digital safety trainer, says the problem is that there is no family, social or educational censorship on the use of electronic devices.
"If under 18 teenagers use social networks anywhere in the world, they are under the supervision of their families."
"Another problem is the lack of awareness of the use of communication devices and the internet in schools, which has led young people and adolescents to deviate, including sexual abuse via internet," he added.
According to Data Report, more than 10% of Iraq's population is between the ages of 13 and 17, the most sensitive age facing online sexual abuse and harassment according to civil society and women organizations.
Iraq's population is expected to pass 42 million people by 2022, according to the Ministry of Planning, of which 20.6 million are internet users.
Another problem, experts say, is the lack of any filters on users of internet in general and those of social media networks in particular.
"There is only one filter in Iraq, which is for all users and is used by the Iraqi Ministry of Communications, otherwise there is no protection filter for websites. " Wahab says.
"At this time, it is important for families to censor internet, choose family packages, determine the time limit, not to leave their children enter a room without monitoring. There are applications also that provide parental monitoring."
In Kirkuk, organizations and police are coordinating together to resolve cases and spread awareness in schools.
"We also have awareness seminars in schools. We put our own phone numbers and community police in schools so that girls can contact us in any such case," Hamid said.
Ghalib Ali, director of combating domestic violence in Kirkuk police, said there are other ways that girls have been cyber-raped and stressed that some pages and accounts in the name of employment, or finding a husband and various promises, ask the girls to send them photos which they use later to threaten to publish them.
"We as community police fight these phenomena. Sometimes when cases are serious, such as threats, sexual abuse and assault, other security agencies intervene to solve the problems."
We as community police fight these phenomena
Helen Mohammed, a pseudonym for psychological researcher at a Kirkuk organization that works on the psychological aspects of these cases and spreads awareness in schools, agrees that girls under the age of 18 make up most of the cases she supervises.
Helen says she has received 157 cases of cyberbullying in 2022.
"Families need to be aware of how their children and daughters use social networks, what they watch and who their friends are."
Cyberbullying in Iraq is dealt with under the Iraqi Penal Code. Three articles of the law are identified: Articles 430, 431 and 432.
According to Article 430, anyone who threatens another person by making a cut against himself and his property or against another person and or his property, or in support of certain acts of honor, or defamation, if the threat is accompanied by a request, shall be punished by imprisonment for a term not exceeding seven years.
Article 431 provides that if such cases mentioned in article 430 not practiced, he will be imprisoned (according to applicable Iraqi law, imprisonment ranges from one day to five years).
However, according to Article 432, anyone who threatens another person by word, deed, writing or gesture, or orally through another person, except in the cases provided for in Articles 430 and 431, shall be punished by imprisonment for not more than one year or will be fined.
Ahang Anwar, a lawyer in the Kirkuk court, told KirkukNow, "The biggest problem is that most of the girls are not aware of going to court when they face such situations, leading to murder in some cases."
"Some parents also are not ready to resolve their daughters' problems through the courts for honor excuses."
According to Anwar, many girls who are sexually and cyber-bullied and do not go to court, "later face psychological, physical violence and imprisonment at home, or are forced to quit school and stay at home, or are at risk of death."
She has received three cases this year, including threats to publish photos if the girl refuses to give money and gold to the boy.
While girls are not aware of going to court, or hide cases for fear of their families, families hide the cases for the sake of honor and shame. Meanwhile, girls are the first victims.
In Shaima's case, for example, Shaima's father agreed not to kill her in order to keep her case secret, and refused to punish the boy through the courts, but it is unclear where Shaima's future will lead.
"I feel like a stranger in this family. I feel like no one wants to see me. I live in a deep grief. What will happen to me?"
"Technology and the internet are never bad reasons. It is the user who uses them badly and gets into trouble. I suggest education at home, in schools, mosques and organizations that should complete each other," said the digital safety trainer.
"There should be a special law for digital crimes."