Saif Wadullah was only 13-years-old when his father was shot dead by the extremist militants of the Islamic State of Iraq and Syria ISIS. The sound of the gunshots is still a nightmare for him. A few days later, his mother was also killed in front of him. He was separated from his sisters and taken to a forced labor camp.
Telling the story is a painful ordeal for Saif, now 22 years old, still suffering from the trauma of the scenes, but he has taken the path of success and wants to turn the ordeal into success. Saif is now studying chemistry in Canada.
Saif was leading a simple life in the village of Kocho south of Shingal (Sinjar), home to the non-Muslim Ezidi (Yazidi) community, until ISIS took over SHingal and large swathes of Iraq in August 2014. He was a son of a poor family, but he was happy. He was the second son in a family of nine members. His father owned a shop and his older brother was a policeman.
He was studying in eighth grade and played football with his friends every day. He says he loved it.
This life, which Saif describes as a "royal life", ended the day IS fighters arrived in the village, all its people, including women and children, were arrested and gradually separated.
"That day they took the elderly, including my father. They took them to execute them. I heard the sound of gunfire which still rings in my ears. It was one of the worst days of my life," Saif bitterly recalls.
The next day, ISIS fighters separated some of the women from the children, including Saif's mother. "They shot her dead in front of me. I can still see the face and color of the Daesh (ISIS) fighter who shot my mother," he said.
ISIS fighters did not stop there, and beheaded people in front of Saif and dozens of other children.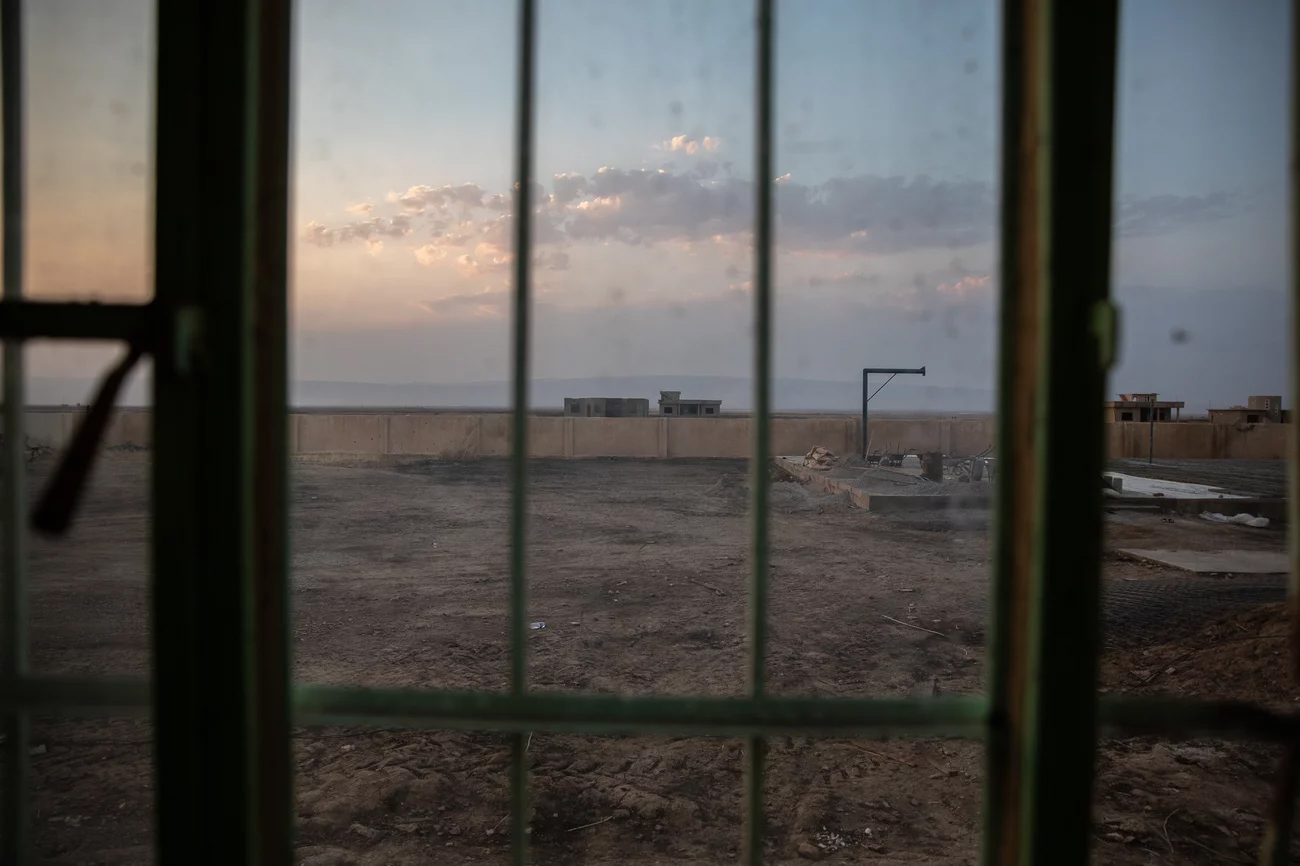 In August 2014, Daesh stormed Shingal and took 6417 Ezidis as captives and sex slaves, mainly women and children. Up today, 2781 of them are missing and brought to unknown destiny, the Kurdistan Regional Government's KRG office for rescue of the abducted Ezidis.
Ezidis are a non-Muslim ethno-religious minority of about 550,000 people, mostly residing in Shingal, in northern Iraqi province of Nineveh. The militants of Daesh extremist group in 2014 attacked their communities, killing thousands of men and taking thousands of women and children, in an atrocity the U.N. said amounted to genocide.
IS reportedly used the women and girls as sex slaves. Tens of thousands of Ezidis are still living in Internally Displaced Person IDP camps in Duhok northern province.
Amid the atrocious attacks of IS, 1,293 Ezidis were killed, 68 shrines were destroyed and over 80 mass graves have been discovered.
"After the massacre in Kojo, they took the children to camps. I was one of them. I was trained to use all kinds of weapons. Then we were sent to Syria where they fought in Raqqa, the capital of the ISIL caliphate."
The Ezidi residents of Kojo village faced the most atrocities of ISIL fighters: kidnapping, sexual assault and mass murder. Most of the mass graves of ISIL were found there.
"It was very unpleasant for me because they forced me to study Islam when I was born to Ezidi parents," Saif said.
That was very unpleasant for me because they forced me to study Islam, even though I was born to Ezidi parents
Two of Saif's sisters survived the rescue, but the fate of one of them remains unknown. The family was separated after their abduction.
"I often tried to escape, but I was afraid that my efforts would fail and I would be killed," he said. "In 2017, when I was in Raqqa, Syria, I had the opportunity to talk to my older brother After consulting with several other people, they showed me a way and someone came and took me to Duhok and I survived."
After his release, Saif moved to Qadiya camp in Duhok where he lived with two of his three sisters. Their younger brother, who also survived, also joined life under tent in the camp.
"Because I was older, I couldn't go back to school, although it was my dream to get a degree," Saif added.
Following the defeat of ISIS in Iraq and Syria in 2017, Saif has returned to Kojo several times, but he was shcoked to see the village in ruins, especially when he remembers his childhood memories there.
"Even if I would have stayed in Iraq, it would be difficult for me to live in Kojo again."
In 2018, Saif and his sisters gets an opportunity to move to Canada, where he pursued his dream and resumed classes.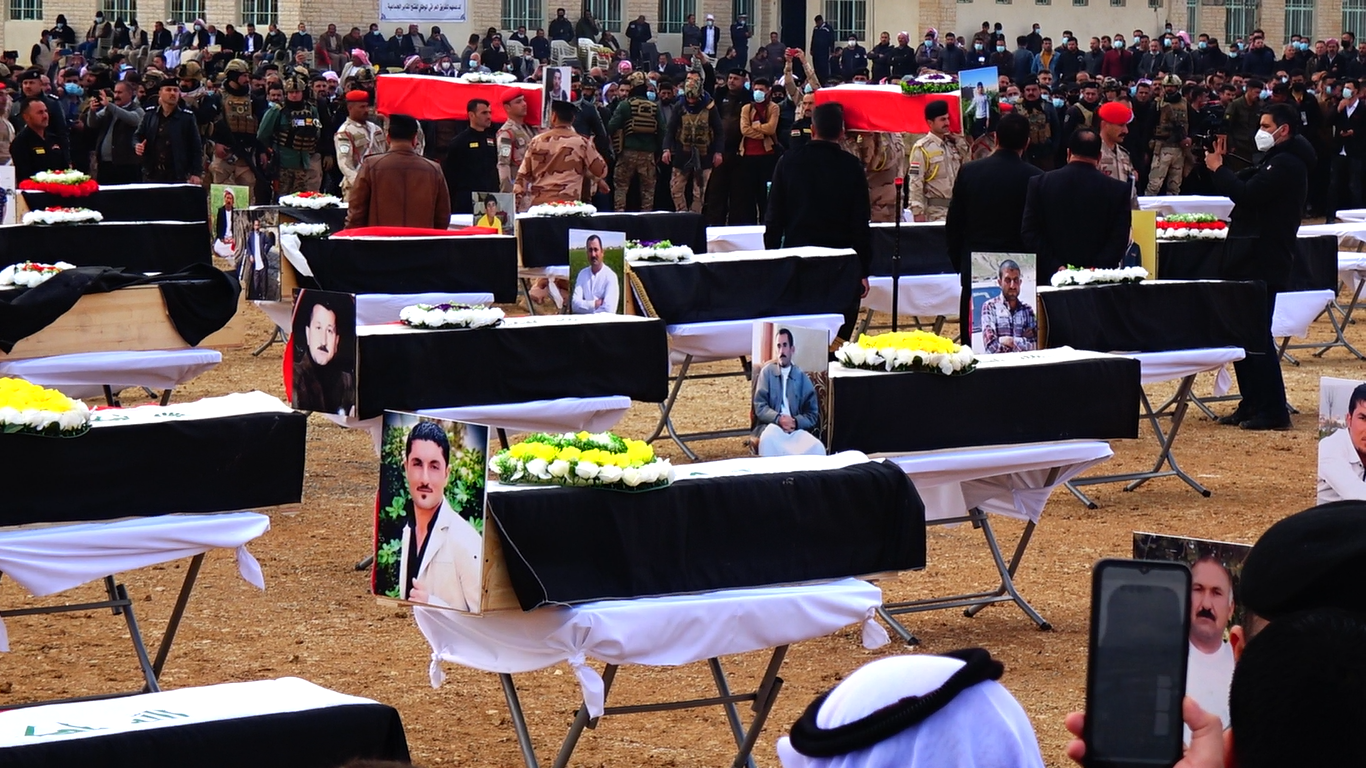 Out of half million population, over 350,000 Ezidis fled their towns to the Iraqi Kurdistan Region IKR and Shingal Mount. About 100,000 migrated to Europe, USA, Canada and Australia and over 100,000 are yet living in tens of camps for Internally Displaced Persons IDP in the adjacent Kurdish region.
"Immigration was difficult, but we started a new life. First I have learned English, then I graduated with honors and was admitted to university this year in chemistry department."
On January 19, 2023, the German parliament decided to recognize the violations and crimes by the extremist fighters of ISIS against the Ezidi community in Iraq as genocide.
The resolution calls on the German government to provide financial support to the Ezidis, rebuild their devastated communities, collect evidence in Iraq and prosecute them perpetrators.
"Exile is not pleasant. You feel very uncomfortable in a distant country, but here it is peaceful. It wasn't peaceful for us in Iraq (any more)."
He plans to continue his studies after graduating from the chemistry department, and plans to study medicine or international law.
"My message to the Yazidis is not to give up. Our only weapon is knowledge and learning, through which we can achieve justice for ourselves."